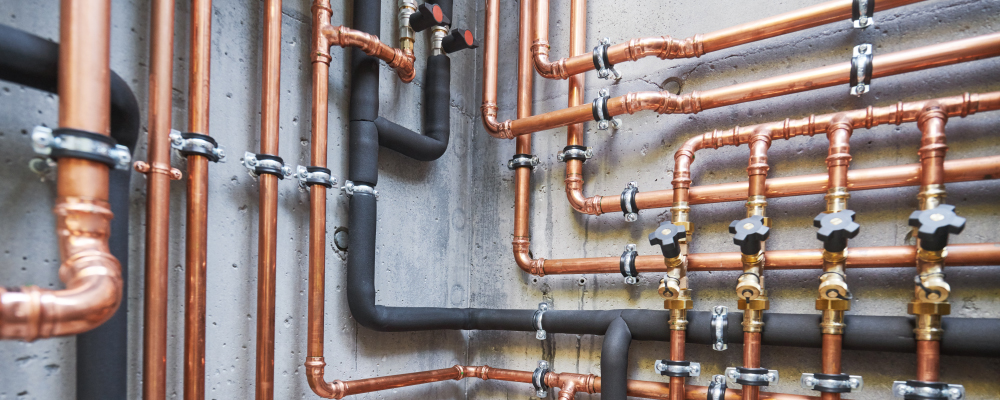 The Plumbing Network
Think of plumbing, in an industrial situation, as a "network" that sends water from place to place, fixture to fixture, equipment to equipment, and then out again. We have installed hundreds of these "networks" in small and large industrial and manufacturing settings. We'll connect the main water to your facility, then, create the outlet that will send the wastewater into the sewer system which will eventually send it to a sanitary facility.
Of course, between the beginning and the ending, we'll install all equipment and fixtures that suit the needs of your particular industry. In both new and existing facilities, we can use our high resolution cameras to scope out any problems in your piping and use our top-of-the-line equipment to locate underground lines without digging up your landscaping.
We'll design your "network" from scratch, or, if you need upgrades or modifications to your existing plumbing configuration, we're the ones to call.
We're able to provide:
Industrial water Heaters
Water Softeners
Large-Scale Restroom Facilities, including:
Sinks and Faucets
Toilets
Showers
Industrial Water Softeners
Underground Line Location
Exploratory Camera Work
Sanitary Work
Storm Sewer Repair
Roof Downspouts
Back flow Preventers
Fully Customized Piping
And more…Call for a complete service listing.