HVAC Solutions for Comfortable Living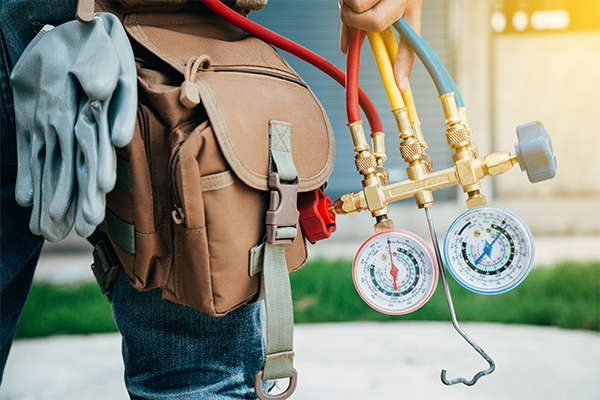 We provide a full range of high-quality HVAC products and services specifically chosen to make your family's life better. We'll work with you to design heating and cooling solutions that will fit your unique requirements…and your budget – just what you need — no unnecessary extras and no shortcuts. And, we don't just "do a job." We develop relationships. We're here for the long haul. After we complete your installation, we remain available 24/7 to maintain and service your equipment for long-lasting comfort and satisfaction.  We like to think that, after more than 50 years of doing what we do, we're doing something right.
For those of you who may be looking for industrial solutions, please click here for heating and cooling solutions on a much larger scale.
Our Residential HVAC Services Include But Are Not Limited To:
Heating/AC – Installation & Repair/Direct Change-Out
Mini Splits (Single and Multi-Zone Units)
Boiler – Installation & Repair
Chillers – Installation & Repair
Radiant Flooring – Installation & Repair
Don't see what you need in the list above? Shoot us an email or give us a call at 812-482-4425.
We'll discuss your needs and devise a solution that is right for you.
The Right Unit for the Right Job
Obviously, we're here to repair your equipment when it fails, but, if it needs replacement, we'll work with you to make sure the replacement unit meets your needs.  We offer full change-outs of your existing equipment  with a unit that will meet your specific needs.  Perhaps you've added on prior to an equipment failure.  We'll see that the replacement manages to keep your entire home comfortable. Just need an add-on for your pool house or garage turned "man cave"? We'll install a either a multi-zone or single-space ductless Mini Split to maintain a consistently comfortable atmosphere. And, as an Authorized Trane dealer we have a huge variety of heating and cooling products to choose from.
Proud to be authorized by Trane and Mitsubishi to offer you the very finest the industry has to offer.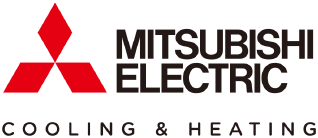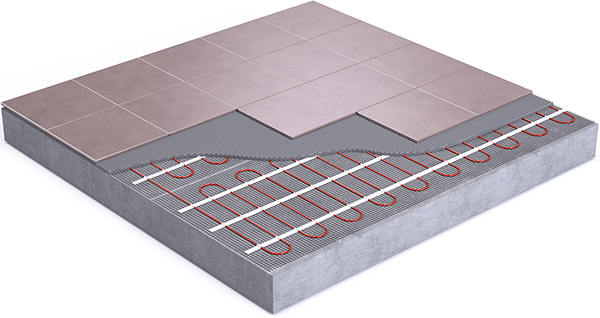 Radiant Flooring for Heating Efficiency
Installation of a radiant floor is an efficient way to distribute heat.  It warms the floor and disburses heat evenly throughout the space. Our expert technicians can help you decide of Radiant Flooring is right for your space, whether it's whole-home or for your pool house or additional room.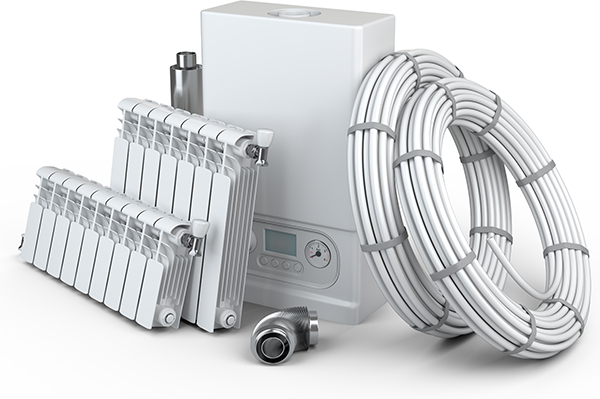 Consider a Boiler for Clean, Efficient Heat
Boiler heating is something you seldom hear about these days. But, did you know that it can be more efficient at heating your home, and, has the added benefit of better air quality, since it's not blowing dust particles around? We're especially excited when we're called upon to upgrade a boiler unit in a home that's being restored in a history-rich neighborhood. And, although thought of for older homes, modern boiler units have many benefits in a new home.  Call us, and we'll help you decide of a boiler unit is right for your home.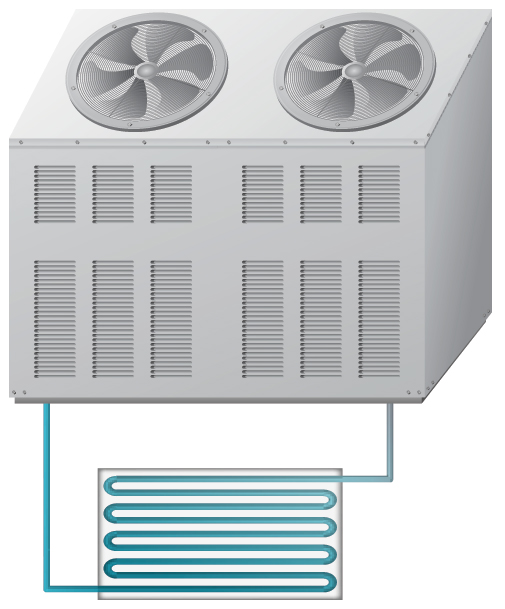 Chill Out
Another seldom-considered HVAC option is the residential chiller unit.  Used in combination with a boiler, it presents the option for an energy efficient cooling and heating solution.  Inasmuch as water moves more BTU than forced air, we believe a residential chiller, at least, deserves some serious consideration when looking at options for cooling your home.