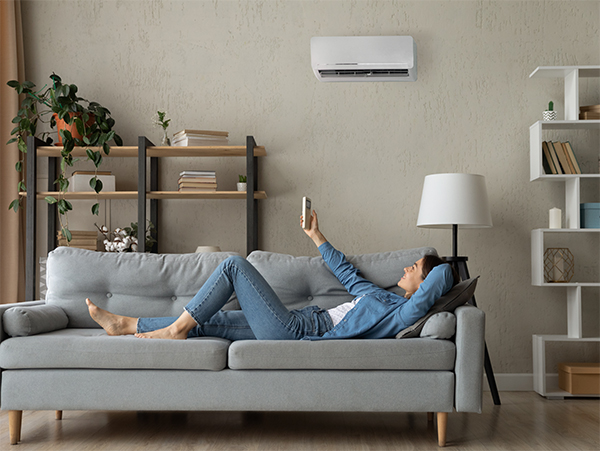 Heat pumps, to put it simply, are the most energy-efficient way to provide year 'round comfort to your home. Not only can they lower your carbon footprint, they are designed to allow you to customize how heating and air are distributed throughout your home.
From whole-home units that are "zoneable" to "mini-splits" that can regulate the temperature in a single room – say, a garage, or pool house – we offer top-of-the-line units from some of the world's best providers, specifically, Mitsubishi and Trane.
We'd be happy to help you choose the perfect fit for your unique space. Ducted or ductless, whole-home or single room you can find comfort in knowing we can provide the perfect solution.

For more specifics on our heat pumps, check out the Mitsubishi Electric & Trane websites below: